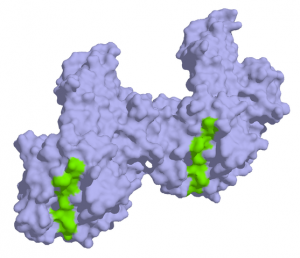 We follow a pretty strict Paleo diet and are currently trying to switch to a couple of months of the even stricter autoimmune protocol but despite following a diet that is generally just meat and veg I still find some surprising sources of gluten and wheat. I am not trying to be super strict about reading the labels on pretty much everything and
The purpose of this article is to just keep a list of anything where the dreaded gluten bogeyman has had his sticky little fingers all over and where you simply would not have thought to check.
Contains Gluten (UK List)
Baking Powder – Dr. Oetker
Lemongrass & Ginger Green Tea – Tetley
Cooked Turkey Breast – Bernard Matthews
Pork Scratching / Pork Rind – most brands include wheat, soy & gluten
Some brands of Beef Jerky – always check the label!
Please, if you know of any other 'natural' or surprising UK foods that contain gluten then please drop a comment below and I can update this list.
Contains Gluten (US List)
I am in the UK, so don't really have anything for this list yet but please if you can drop a comment with all foods where some gluten has been sneaked in I can help to make this a useful resource for folks.
Gluten Exposure
If you are like us and doing your best to avoid gluten at every twist and turn then it is pretty annoying when it is sneaked into things like cooked turkey breast or green tea. So, lets start a policy of diligent label reading and see if we can't get a solid list of unexpected sources of Gluten down here.
I am happy to do this for other countries so if anyone wants to maintain a page on the site for their country or just to send details over to me just get in touch.
---