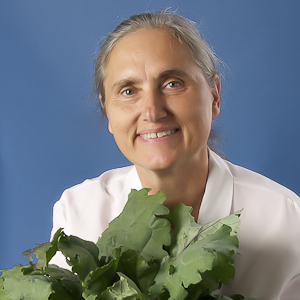 Last week I posted a video showing Matt Embry, diagnosed with MS in 1995 and some fairly heavy duty symptoms he has put the disease into remission using a Paleo style diet developed by his father, with some input from the Godfather of Paleo Loren Cordain and detailed over at Direct-MS (DIet REsearch into the Cause and Treatment of Multiple Sclerosis).
Terry Wahls
This week I want to put the spotlight on Terry Wahls, a clinical professor of medicine diagnosed with Relapse Remitting Multiple Sclerosis (RRMS) in in 2000. With RRMS there are periods of disability usually followed by a period of improved or relieved symptoms. By 2003 Terry was diagnosed with Primary Progressive Multiple Sclerosis (PPMS), the kind that offers no remission and only a progressive downward spiral and needed a motorised chair.
There is more information over at Terry's site but in brief, Terry knew that the research models are usually 20 to 30 years ahead of clinical practice so she dove into PubMed and started to research drug options. That soon led to a search for vitamins that helped with brain illnesses which helped slow the progression of the illness but in 2007, she thought what if she got these vitamins from diet?
Well, I could go into more detail, but I would rather you heard it from the horses mouth so take a look at this TedX talk with Terry Wahls (fully ambulatory and somewhat recovered through her Paleo style diet that she researched).
Research Biochemistry
One thing that jumps out at me is that Terry went back to basics and started to restudy Research Biochemistry and it was this knowledge that helped her develop this very diet. How interesting then that our very own Paleo badass Robb Wolf is also a research biochemist? Clearly, having a steeping that allows the understanding of human biochemistry comes in somewhat handy when researching diet.
The Terry Wahls Protocol
Terry outlines what you can do to beat MS in her book, Minding my Mitocondria and the profits from this (somewhat expensive) book go towards more research and clinical studies to help get this approach mainstream. So, it is not cheap, but if you can afford it, please do buy it. Alternatively, follow Terry on Facebook for lots of free advice and help.
Paleo vs MS
This is just another n=1 but as we keep on adding these up, then this becomes harder and harder for the mainstream to ignore and we can all help get this message out. Please comment below if you have any experience with Paleo and MS or any autoimmune disease for that matter. Also, please share this article with the social icons below and remember to Google Plus us as it helps us get this message out there!
Coming up in the next few weeks I will take a look at the Paleo Autoimmune protocol along with an article on Loren Cordain and all he has done to help kick MS and other autoimmune diseases into touch for so many people.
---